Weather in the Hebrides is a big part of life out here, especially the wind. It's basically always windy. When the wind drops, it's such a relief. The insulation in our little house is not great and you can feel a draft coming in a lot of the time. Sounds worse than it actually is, really.
Anyways, I'm always looking out for good weather apps, and I'm not happy with what we've got.
I can't even download the actual app – it's only available in the UK AppStore, but my account is linked to the German store. That doesn't really matter, the app is just a wrapper for the web version. It's apparently the best weather information source for our region.
What I like is that the wind and gust informations are very prominent. Unfortunately, website and app are very barebones. It looks just ugly. And of course no iOS or watchOS features like notifications or widgets.
My favourite app to see the wind direction and speed, including gusts. The map view is nicely animated and can show various information, including two different wind forecast models.
Really helpful are the customisable wind alerts. I have an alert for all winds above 50mp from south-east to south-west as that the direction with the most powerful storms, and our house is very exposed from this direction.
I'm only missing an Apple Watch complication.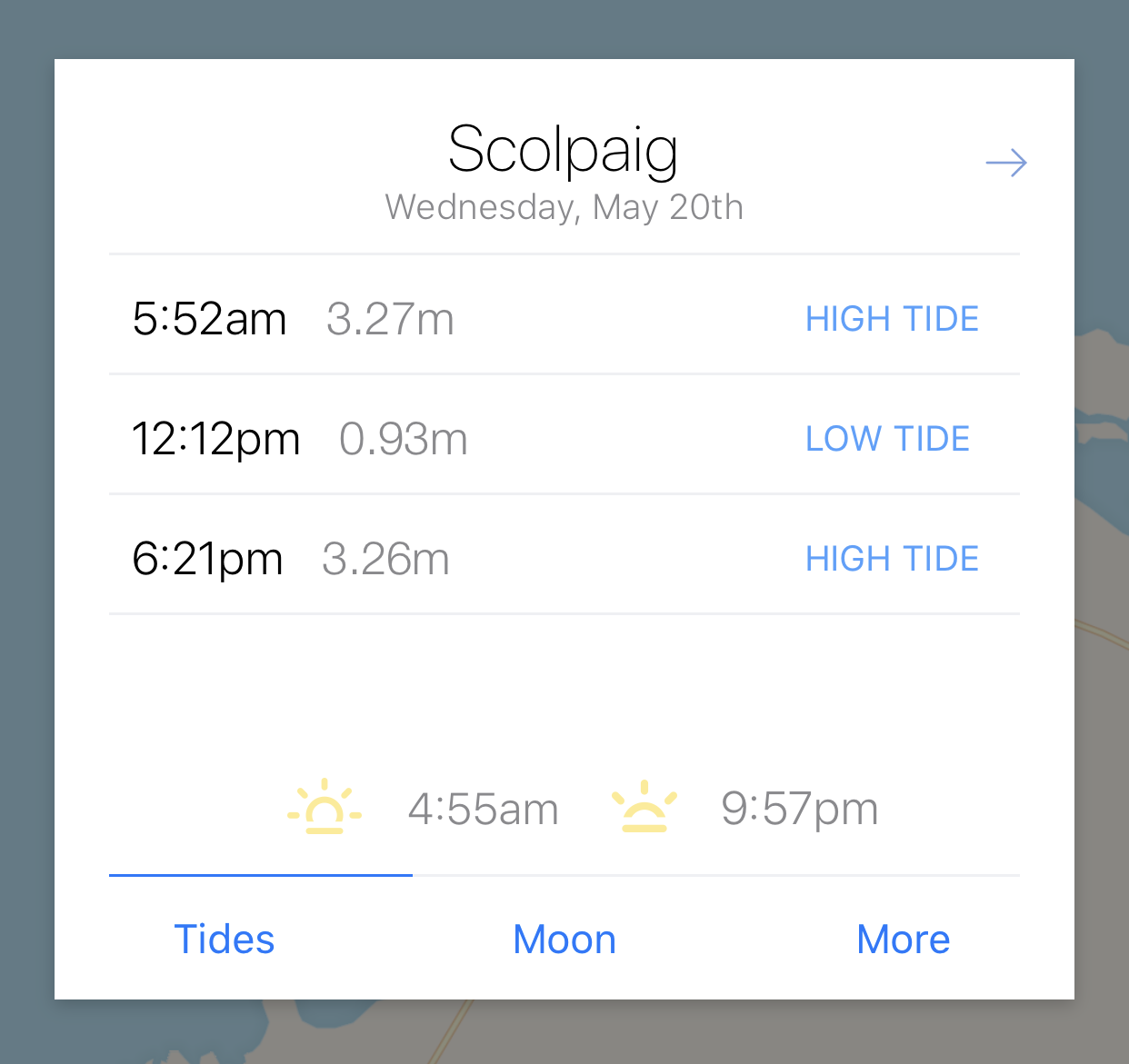 When going out for a swim in the sea or a walk in the bay, it's good to know detailed information about the tide. Tide Pro is the best app I found for that, unfortunately the Apple Watch complication isn't very pretty.